Welcome to Adventure Hunt
Watch the video to learn about Adventure Hunt, what you can expect during your company's event, and much more!
As Seen On Shark Tank™
On Sun. Jan. 13, 2019 millions of people tuned in to watch us take on the Sharks on ABC's Shark Tank. Our pitch has already been called "the best, most entertaining Shark Tank pitch of all time" by many, including Shark Tank producers. We received multiple offers & struck a deal with Robert Herjavec!
What is Adventure Hunt?
Adventure Hunt is a 2-part race where teams of 2-4 people complete fun & adventurous challenges and then solve clues guiding them to a buried treasure chest!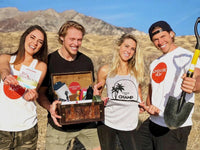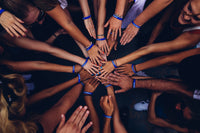 "A Year Of Adventure In One Day!"
We offer a variety of challenges for all ages. Some are fun and some are more adventurous. Strategize as a team to complete the challenges best suited for you! Each team posts their completed challenges to Instagram to be verified by an Adventure Hunt rep.
A Real Life Treasure Chest
There is one treasure chest out there, just waiting to be found! First team to find it gets a $500 gift card per teammate + Adventure Hunt swag! Second place gets $250/teammate and 3rd place gets $100/teammate! Will your team be the first to find it?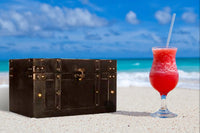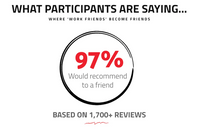 Finishers Are Winners
All finishers will receive exclusive discount codes for 25% off from all Adventure Hunt sponsors, just for finishing! What are you waiting for? Register for free today!