HOW DID WE GET SUCH INSANE LOW PRICES FOR YOU?
Yes, you're reading that price right. This partnership we've made with American Express saves you thousands of dollars! They've come to us because they know we have a great, adventurous audience of people who love to travel! And the travel industry needs a boost right now. So you buy your travel certificate now and redeem at any of our amazing partner resorts anytime in the next 15 months!
6 AMAZING DESTINATIONS & 15 LUXURY RESORTS TO CHOOSE FROM!
CANCUN - NEUVO VALLARTA - PUERTO VALLARTA - ACAPULCO - PUERTO PEÑASCO - CABO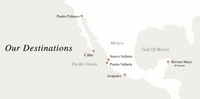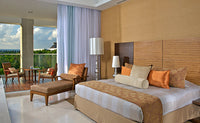 LUXURY ACCOMMODATIONS
7 nights, 8 days at a luxurious 5 star resort for up to 4 guests (one room). Retail value of $4,000 – $7,000.
HOW DOES IT WORK?
We keep it simple – purchase your travel certificate right here on our site (good for 7 nights in one room for 1-4 people). Register the certificate to you (or whoever will be using it, these make great gifts too) within 90 days, then take up to 12 months to choose your destination and travel dates and book your amazing vacation.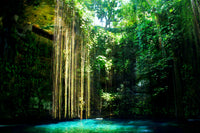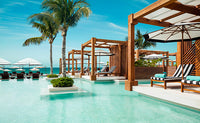 NO BLACKOUT DATES
Purchase now, book when you want in the next 15 months and travel worry free with no blackout dates! Best of all, each certificate is good for one room and up to 4 travelers!
CANCUN
Five luxury resort options: The Grand Luxe, The Grand Bliss, The Grand Mayan, The Bliss, and Mayan Palace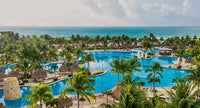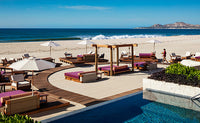 CABO
One luxury resort option: The Grand Mayan
NUEVO VALLARTA
Four luxury resort options: The Grand Luxe, The Grand Bliss, The Grand Mayan, and Mayan Palace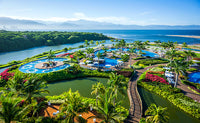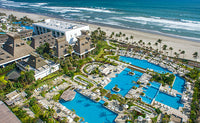 ACAPULCO
Two luxury resorts options: The Grand Mayan and Mayan Palace
PUERTO PEÑASCO
Two luxury resort options: Mayan Palace and The Grand Mayan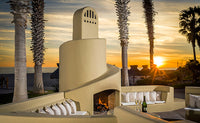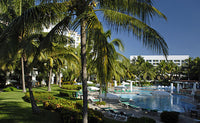 PUERTO VALLARTA
One luxury resort option: Mayan Palace
WHAT'S INCLUDED
INCLUDED: one 7-night/8-day room stay for 1-4 people in a luxury resort + the flexibility to choose between our 6 destinations and when to book and go on your trip over the next 15 months!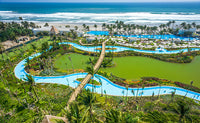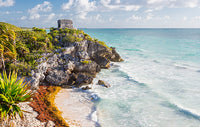 WHAT'S NOT INCLUDED
Airfare, food/drinks, excursions, and resort fees & taxes. Resort fees & taxes will be paid by you when you redeem your certificate. These range from just a few dollars to a couple hundred dollars based on your resort choice and time of stay. Due to this being a digital certificate with limited quantity NO REFUNDS will be given.
LIMITED QUANTITY, BOOK NOW!
Deals this good can't last forever. We have a limited number of these heavily discounted certificates. Buy now knowing you have more than a year to book and go!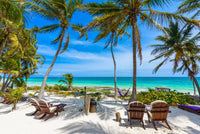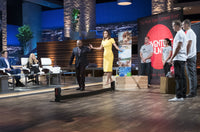 AS SEEN ON SHARK TANK
On Sun. Jan. 13, 2019 millions of people tuned in to watch us take on the Sharks on ABC's Shark Tank. Our pitch has been called "the best, most entertaining Shark Tank pitch of all time" by many, including Shark Tank producers. We received multiple offers & struck a deal with Robert Herjavec!