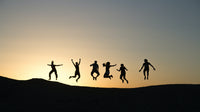 Stay Safe & Have Fun!
All scavenger hunts are fun, safe, and social-distancing appropriate. Clues are set up to ensure you maintain appropriate social distancing of 6+ feet. In efforts to fight this virus, we encourage you to wear a mask to keep you and those around you safe.
Discover Your City. Solve Clues. Go On Adventures.
Always available. This is not a Treasure Hunt, but you will solve the same clues used in previous Treasure Hunts guiding you around your city on an epic adventure! Experience your city like never before. Solve fun & challenging clues with the Adventure Hunt app to discover nearby adventures, Instagram-worthy spots, historical places, & more! As you solve each clue, our app will notify you when you're getting closer to & when you arrive at each stop.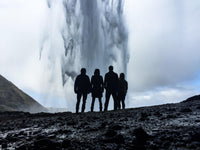 Perfect For Friends, Family & Businesses–Ready to Go 24/7/365
Discovery Fun Hunts are always running, so there is no set starting date–meaning you can start and finish whenever you want–the freedom is yours. After purchase, just login to our app with your registration number and email and you're good to go! Best of all, our app will not only guide you to amazing places, but it will also give you suggestions of fun things to do in those areas! You can explore your city on your own or with others as it's a great relationship-bonding exercise!
Get 25% Off All Sponsors' Sites
That's right! When you finish any Hunt you'll get exclusive 25% off discount codes to all of our sponsors' sites, including our epic group trip to Panama and the Adventure Hunt store!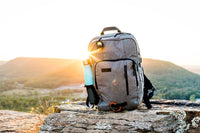 #FinishersAreWinners
You'll receive exclusive 15% off promo codes to all sponsors' sites just for registering. Plus, when you finish you'll get more exclusive discount codes for 25% off to all of our sponsors' sites, including our epic group trip to Panama and the Adventure Hunt store! Best of all, after you finish you'll receive an entry into our Finishers Raffle, where finishers are randomly selected for a chance to win the vacation in Panama free!

}